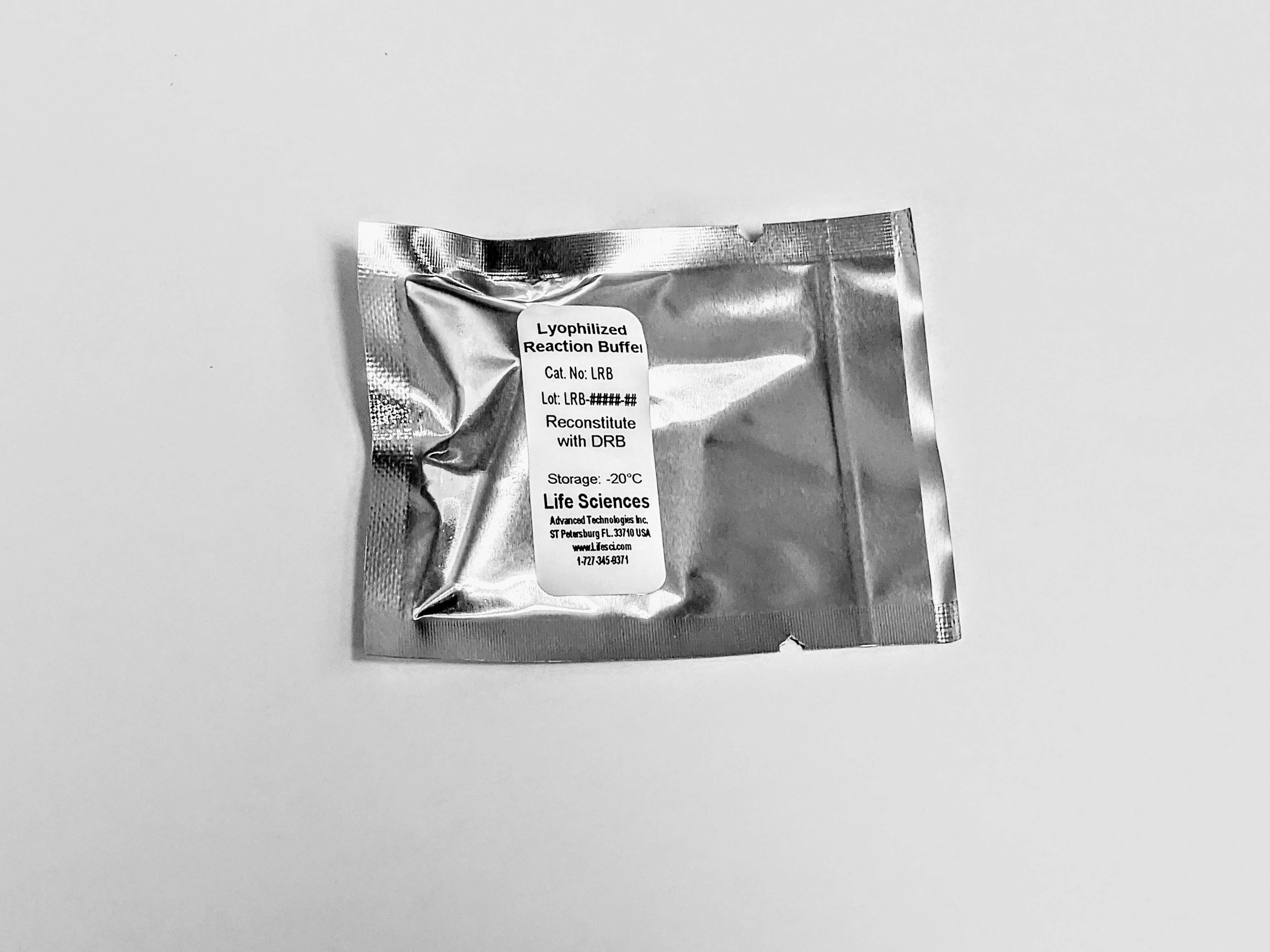 ADDITIONAL INFORMATION
Catalog Number:
LRB-5 (5 reactions), LRB-10 (10 reactions)
Category: NASBA Kits And Components
LRB is one of four components which make up our NASBA Lyophilized Kits.
CUSTOM ORDER

Lyophilized Reaction Buffer for RNA amplification (NASBA)
LRB is a lyophilized concentrated buffer containing the stock reagents for use in RNA Amplification (NASBA) reactions.
When reconstituted with Reconstitution buffer DRB, it is a 2X buffer.
Offered in 5 and 10 reaction sizes at 10 µL per 20 µL reaction.