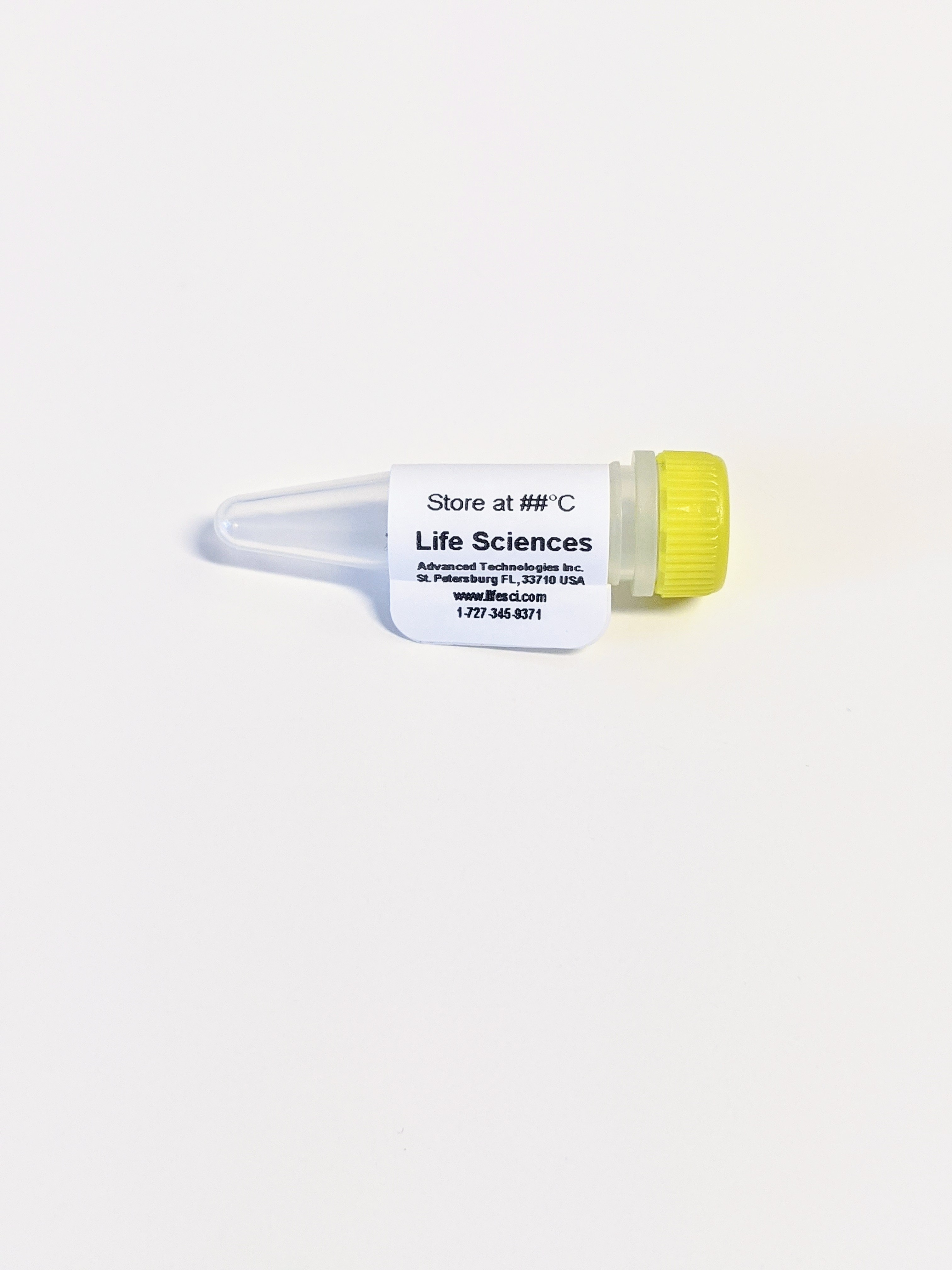 ADDITIONAL INFORMATION
Catalog Number:
T7G-5000 (5,000 units), T7G-15000 (15,000 units), T7G-35000 (35,000 units), T7G-70000 (70,000 units)
Category: T7 RNA Polymerase
CUSTOM ORDER

T7 RNA Polymerase catalyzes the synthesis of RNA in the presence of double-stranded DNA containing a T7 promoter sequence.
It is isolated from an E. coli transformed by a plasmid containing the T7 RNA Polymerase gene.
This enzyme is provided in glycerol-based storage buffer containing: 20 mM potassium phosphate pH 7.5, 100 mM NaCl, 1.0 mM EDTA, 10 mM DTT, 0.2% Triton X-100 and 50% glycerol.
Alternatively, it is also provided in the same buffer containing 1.0 M trehalose instead of glycerol (suitable for lyophilization).
Concentration 70,000 units/mL.